Waterfront Serenity: Embracing the Allure of Seaside Living in Ibiza
Raquel Santafe - Jun 20, 2023 - Pure Living News Ibiza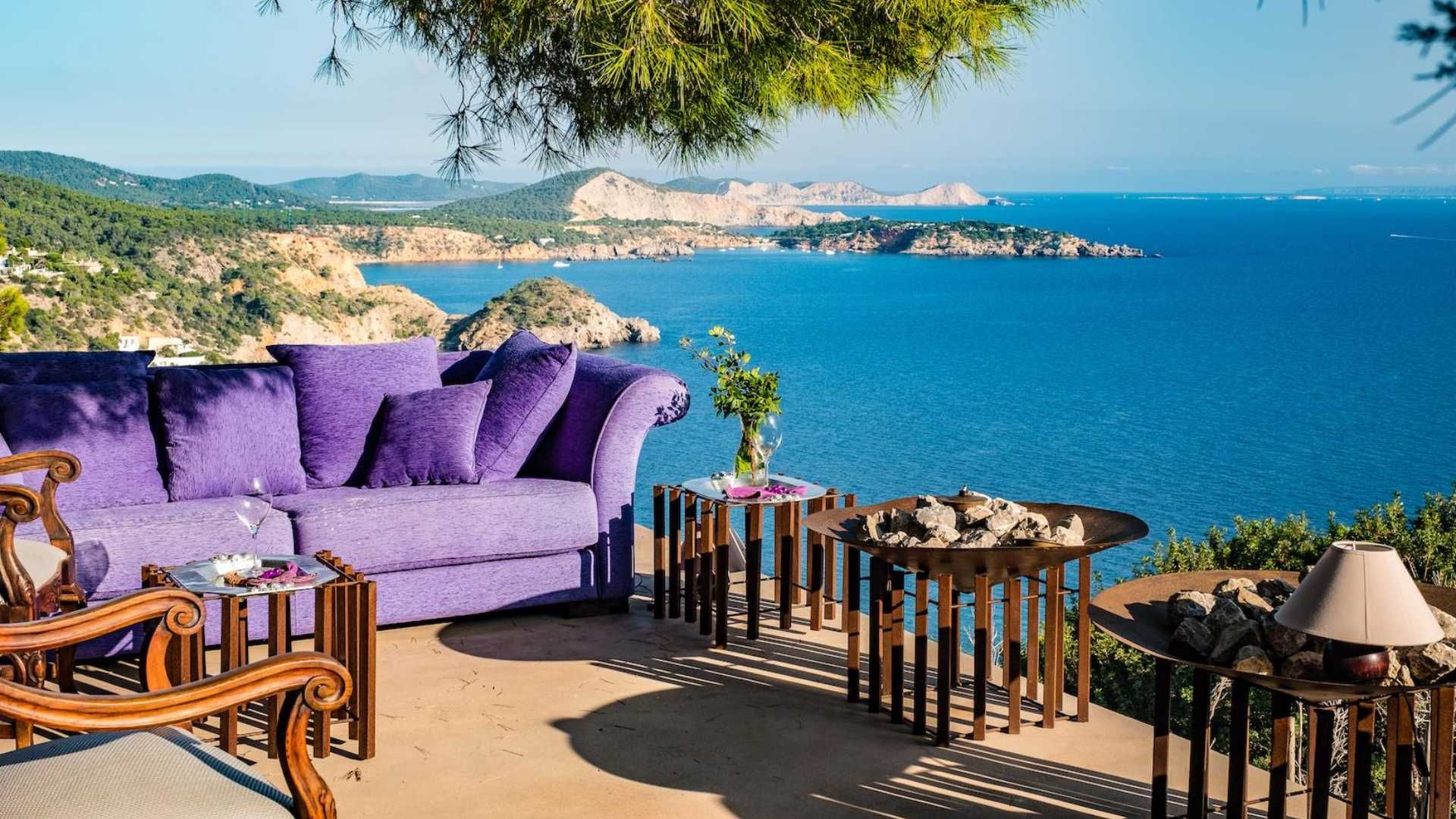 Tranquility, Beauty, and the Vibrant Coastal Lifestyle
Discover the enchantment of seaside living in Ibiza, a Mediterranean paradise renowned for its vibrant nightlife and breathtaking natural beauty. Imagine waking up to the gentle sound of waves, relishing in panoramic coastal views, and immersing yourself in a vibrant coastal lifestyle.
In this guide, we will delve into the allure of waterfront properties in Ibiza, highlighting the advantages of coastal living, popular areas to consider, and the invigorating lifestyle associated with these serene havens. Get ready to embark on a journey of seaside serenity in Ibiza.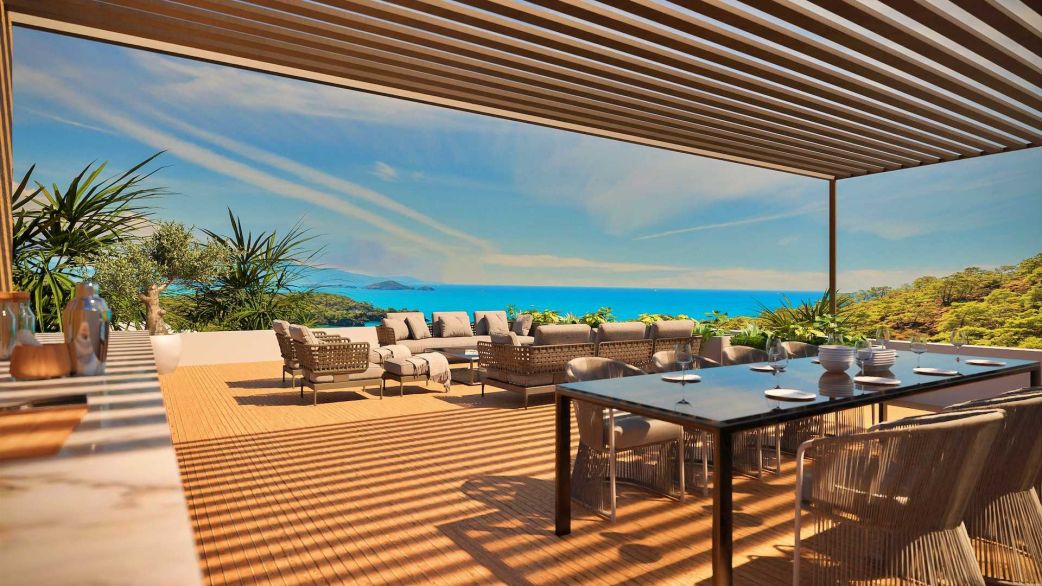 Advantages of Seaside Living
Living by the coast in Ibiza offers a plethora of advantages that enhance your quality of life. Here are some key benefits of owning a waterfront property:
Tranquil Ambiance: Immerse yourself in the soothing ambiance of the sea, where the gentle lapping of waves and the refreshing sea breeze create an oasis of calm and tranquility. Experience a sense of peace and relaxation that comes with coastal living.
Coastal Views: Indulge in breathtaking vistas of the sparkling Mediterranean Sea, with its ever-changing hues and enchanting sunsets. The scenic beauty of the coast becomes an integral part of your everyday life, offering a constant source of inspiration and serenity.
Access to Pristine Beaches: Enjoy direct access to pristine beaches, where you can bask in the sun, take refreshing dips in the crystal-clear waters, and engage in a variety of water activities such as swimming, snorkel, and paddle boarding.
Health and Well-being: The seaside environment promotes a healthy and active lifestyle. Take advantage of the invigorating sea air for morning jogs along the promenade, yoga sessions on the beach, or simply unwind with peaceful walks along the shore.
Popular Areas for Waterfront Living in Ibiza
Ibiza boasts several sought-after areas that are perfect for waterfront living. Here are some popular regions to consider:
Ibiza Town: The heart of the island, Ibiza Town combines historical charm with a cosmopolitan atmosphere. Owning a waterfront property in Ibiza Town grants you access to the vibrant Marina Botafoch, where luxury apartments and villas overlook the marina and the iconic Dalt Vila, a UNESCO World Heritage Site.
Talamanca: Just a stone's throw from Ibiza Town, Talamanca offers a peaceful and sophisticated coastal living experience. It´s picturesque beach and upscale waterfront properties provide a perfect balance between tranquility and convenience.
Santa Eulalia: Situated on the east coast, Santa Eulalia is known for its serene ambiance and family-friendly atmosphere. Waterfront properties in Santa Eulalia offer breathtaking views of the marina and easy access to the town's amenities, including gourmet restaurants and boutique shops.
San Jose: Nestled on the southwest coast, San Jose boasts stunning cliffs, secluded coves, and pristine beaches. Owning a waterfront property in San Jose allows you to savour uninterrupted views of the sea, combined with the natural beauty of the surrounding landscape.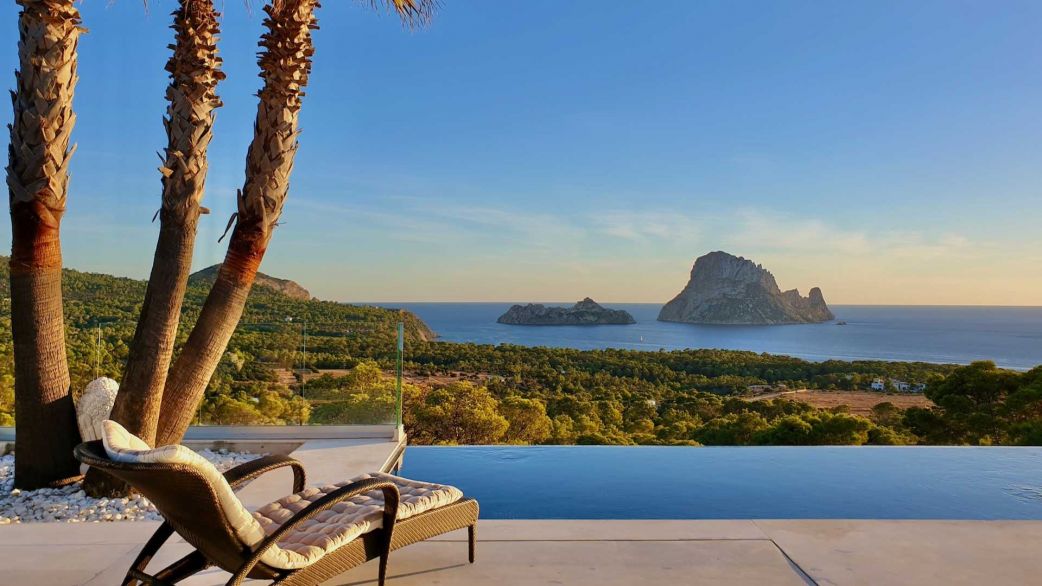 Embracing the Vibrant Seaside Lifestyle
Living in a waterfront property in Ibiza is not only about the stunning views and idyllic surroundings but also about embracing a vibrant coastal lifestyle. Here are some enticing aspects of the invigorating coastal lifestyle:
Culinary Delights: Explore the island's diverse culinary scene, characterized by fresh seafood, Mediterranean flavors, and beachfront dining. Indulge in gastronomic experiences that combine exceptional cuisine with breathtaking seaside views.
Coastal Activities: Engage in a myriad of seaside activities that make the most of your waterfront location. From sailing and yachting adventures to kayaking, jet skiing, and paddle boarding, the sea becomes your playground for thrilling water-based pursuits.
Vibrant Entertainment: Ibiza is renowned for its vibrant entertainment scene, and living by the coast puts you in close proximity to the island's legendary beach clubs, sunset parties, and world-class music events. Experience the electrifying energy of the coastal nightlife and dance the night away under the stars.
Wellness and Relaxation: Seaside living in Ibiza promotes a holistic approach to well-being. Take advantage of beachfront yoga classes, indulge in luxurious spa treatments with ocean views, or simply unwind on your terrace, absorbing the soothing sounds and scents of the sea.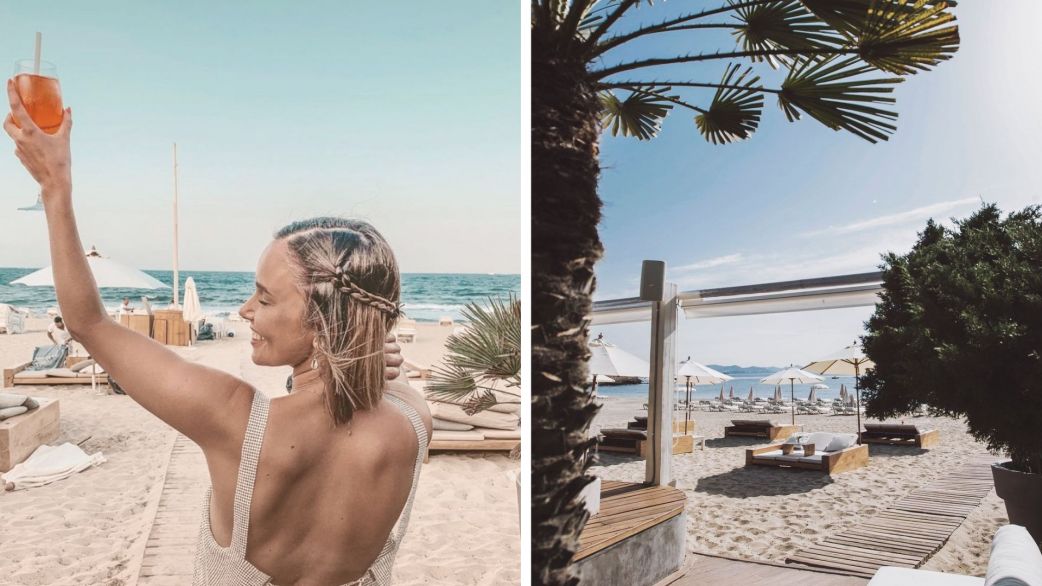 Cultural Exploration: Immerse yourself in the rich cultural heritage of Ibiza, where the coastal setting is intertwined with history and art. Visit ancient sites, explore art galleries and exhibitions, and participate in local festivals that celebrate the island's unique identity.
Sense of Community: Waterfront living in Ibiza fosters a strong sense of community. Connect with like-minded individuals who share a love for the sea, beachside living, and the vibrant coastal lifestyle. Participate in community events, beach cleanups, and social gatherings that create lasting connections.
Natural Beauty and Outdoor Recreation: The coastal environment in Ibiza is a playground for outdoor enthusiasts. Explore hiking trails along the cliffs, cycle along scenic coastal routes, or simply take leisurely walks to admire the stunning natural beauty that surrounds you.
Conclusion
Seaside serenity awaits you in Ibiza, where waterfront properties offer a harmonious blend of tranquility, beauty, and a vibrant coastal lifestyle. Enjoy captivating views, direct beach access, and a sense of serenity that comes from living by the sea. Whether you choose the bustling Ibiza Town, the sophisticated Talamanca, the tranquil Santa Eulalia, or the awe-inspiring San Jose, owning a waterfront property in Ibiza grants you a front-row seat to the island's enchanting coastal allure.
Immerse yourself in the splendor of coastal living, where every day is a celebration of natural beauty, leisurely pursuits, and the invigorating coastal lifestyle. Embrace the allure of waterfront properties in Ibiza, where the sea becomes an integral part of your life and coastal living becomes a cherished experience. Discover the seaside serenity and vibrant coastal lifestyle that await you in Ibiza.
Raquel is the Marketing Assistant Director at Pure Living Properties and Pure Living Ibiza. With a relentless drive for success, she is responsible for planning, executing, and monitoring digital marketing strategies. Passionate about the advertising industry, Raquel is always seeking new opportunities to grow and thrive in the ever-evolving digital landscape. Get ready to be amazed by her creativity and energy as she takes our marketing efforts to new heights.