Discover the Exclusive Charm of Ibiza 2023: Luxury, Art, and Parties.
Raquel Santafe - Jun 8, 2023 - Ibiza Lifestyle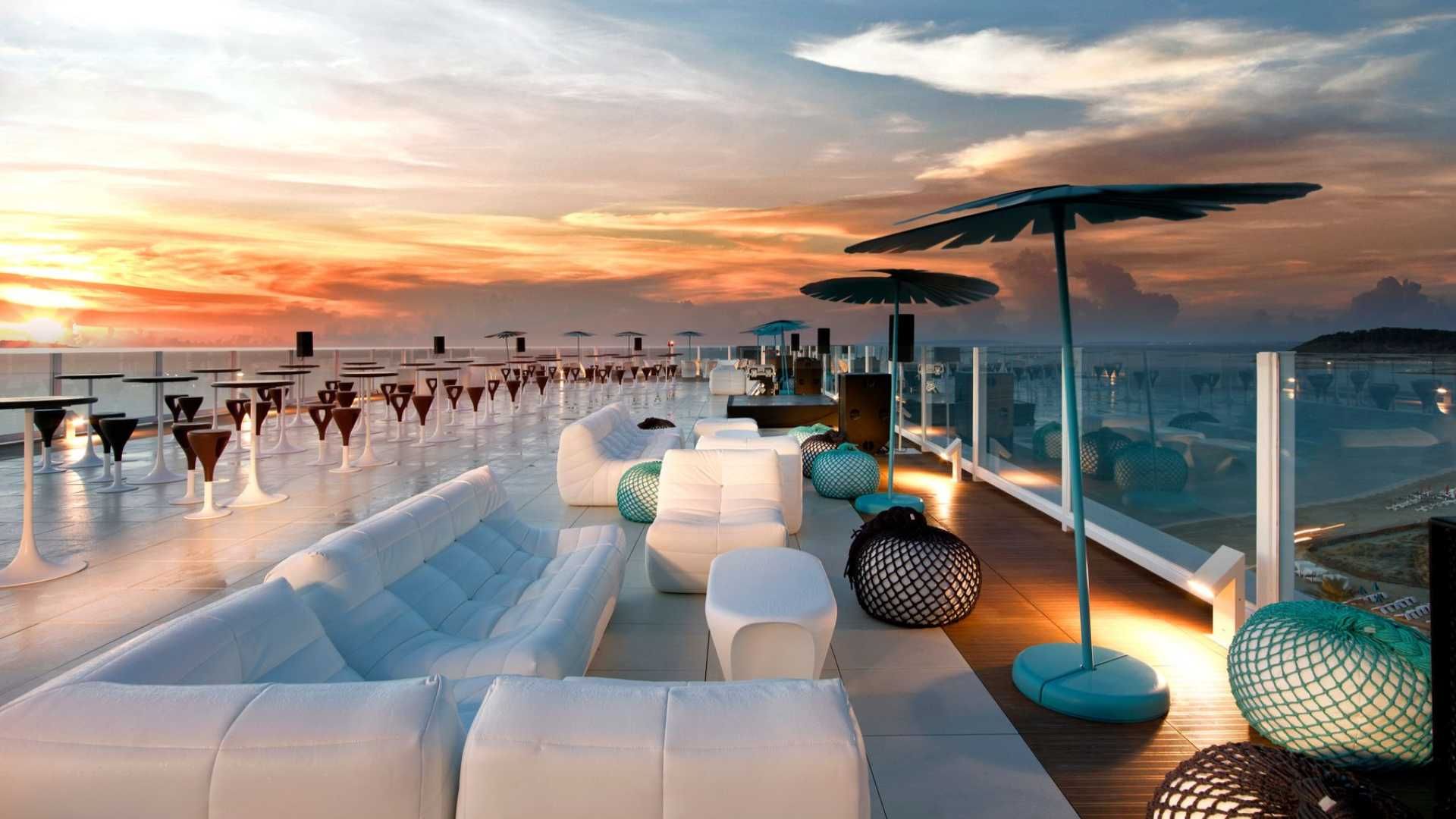 Immerse yourself in the exclusivity and sophistication of the events that await you on the beautiful island of Ibiza in 2023.
From unforgettable parties in legendary nightclubs to internationally renowned festivals, Ibiza captivates with a wide range of experiences for those with high purchasing power. Discover the charm of its beaches, the vibrant cultural scene, and top-level sports events. This year promises to be one full of exciting opportunities to enjoy the elegance and luxury that define this Mediterranean island.
Explore the most exclusive events in Ibiza in 2023!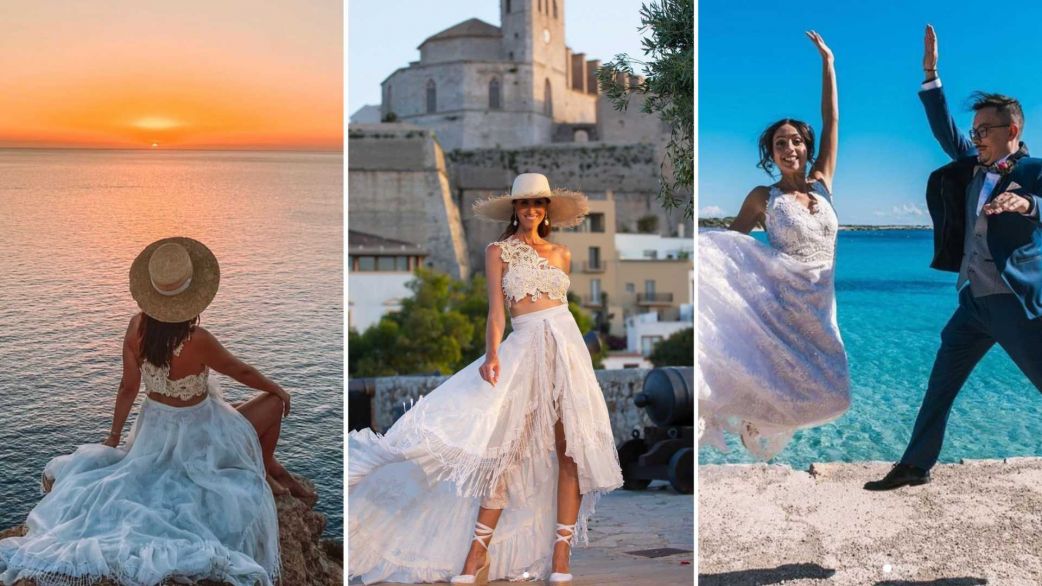 Unmissable Fashion Events in Ibiza
Adlib Ibiza Catwalk 2023
Adlib Ibiza, a brand with a designation of origin that celebrates the craftsmanship and colors of the island. With the talent of 15 designers, they create unique collections for people of all styles, ages, genders, and races. Their motto is freedom and good taste, reflected in garments and accessories that are perfect for the island's beaches as well as any place in the world. Adlib Ibiza merges tradition and avant-garde, offering exclusivity in every creation.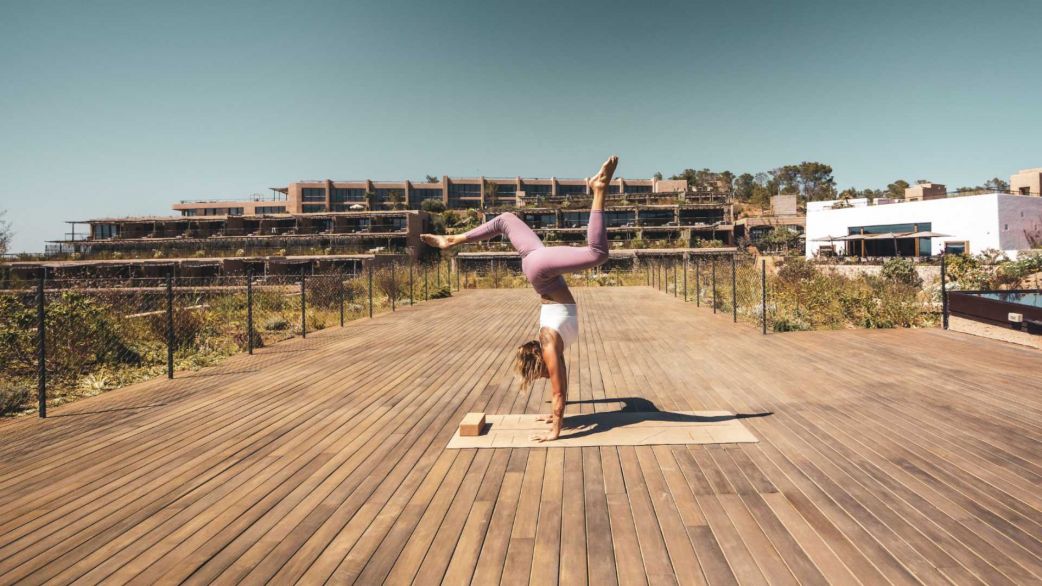 Six Senses Ibiza
Discover the Exquisite Relaxation Events in Ibiza
Six Senses Retreats
Immerse yourself in the serenity of Six Senses Ibiza, a magnificent resort perched on a rocky hill overlooking the deep blue ocean. Known for its sustainable practices, sublime spa offerings, and focus on wellness through food and drink, this place attracts trendsetters. In the summer season of 2023, guests can enjoy exclusive retreats, staying in private rooms with en-suite bathrooms in the resort's multi-bedroom residences. They can also share spacious common areas such as a garden and a private pool for a truly enriching experience.
Young Forever Retreat (June 12-18, 2023): Join Dr. Mark Hyman, a leader in longevity science, for a week of detoxification and rejuvenation. Enjoy delicious local food rich in phytonutrients, participate in movement sessions, discover the world of biohacking, and experience healing through sound, among many other activities. This retreat will help you take care of your well-being and find balance to feel young and vital.
Alma Festival (November 2-5, 2023): Immerse yourself in an adventure that nourishes your soul at the Alma Festival. Led by Dave Asprey and Vishen Lakhiani, alongside pioneering leaders in spiritual thought, this event invites you to create your own frequency through connections, insights, and celebrations. Enjoy stunning artistic performances, sound healing sessions, exploration of psychedelic breathwork, talks on sexuality, and the opportunity to dance all night to the rhythm of local DJs. Prepare for a transformative experience that will touch your deepest self.
In addition to the wonderful retreat and wellness connection opportunities, Six Senses Ibiza also provides a variety of additional experiences that will enrich your stay. Enjoy a magical night with outdoor cinema, where you can immerse yourself in select films while relaxing in an idyllic setting. Embark on exciting boat excursions to explore the wonders of the Mediterranean Sea and discover the secrets of Ibiza's coast. You can also indulge in cooking classes, where you will learn to prepare exquisite dishes with local ingredients under the guidance of expert chefs. At Six Senses Ibiza, the possibilities are endless, and unforgettable experiences await you beyond your expectations.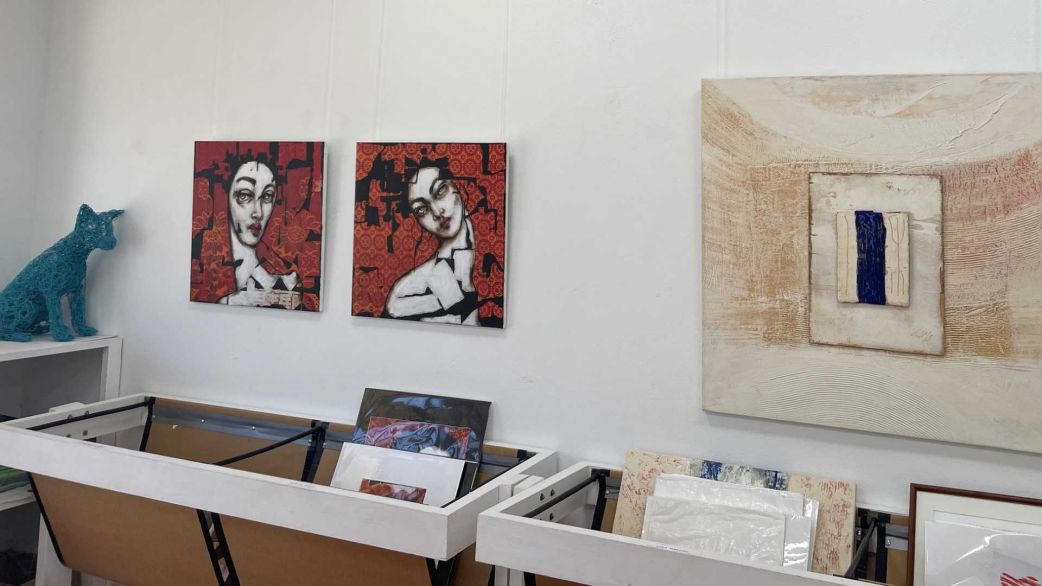 Explore Limitless Creativity: The Fascinating Art Events in Ibiza
Ibiza ArtGuide Events
IbizArt Guide is an essential annual guide for art enthusiasts. This guide brings together the best national and international artists who reside in Ibiza or have a direct relationship with the island. Throughout the summer, it offers numerous exhibitions invarious iconic venues such as the Garden Art Gallery, Estudi Tur Costa, Ocean Drive Talamanca, among others. These venues become inspiring settings where the creations of over 50 different artists are showcased. For those seeking to immerse themselves in Ibiza's vibrant art world, we recommend exploring this guide, which will lead you to discover extraordinary works and connect with creative expression at its finest.
Experience the Night at Its Fullest: The Electrifying Parties of Ibiza in 2023
Ibiza is synonymous with party and fun, and it's not surprising considering the island hosts numerous world-renowned concerts and shows. Among the standout clubs offering exclusive experiences are Hï Ibiza, Ushuaïa, Pacha, and Amnesia. These iconic venues have gained a reputation for hosting the most impressive shows, where internationally renowned artists captivate the audience with their music and live performances. If you are a music lover and looking to experience the best entertainment in Ibiza, you can't miss exploring the vibrant nightlife that these iconic clubs have to offer. Get ready to enjoy unforgettable nights filled with music, energy, and uninhibited fun on the island of Ibiza.
Hï Ibiza
One of the island's most prominent clubs, Hï Ibiza offers an exciting selection of techno and electronic music parties throughout the summer. With the presence of internationally renowned artists such as Eric Prydz, The Martinez Brothers, Fisher, David Guetta, and Black Coffee, among others, attendees have the opportunity to enjoy their music on multiple dates.
These parties at Hï Ibiza will give you the opportunity to immerse yourself in the unique energy of each artist and experience the vibrant atmosphere of the island. To find out the performance dates and purchase tickets, we invite you to visit the following link. Don't miss the chance to be part of unforgettable nights at Hï Ibiza and enjoy the best music in an exceptional setting.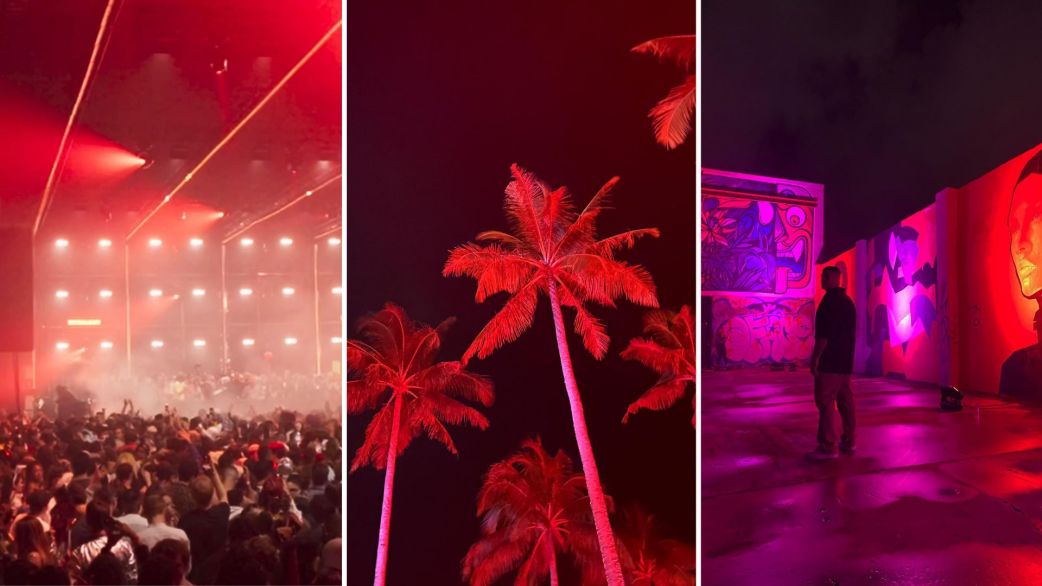 Amnesia
Amnesia, one of Ibiza's most iconic clubs, offers a variety of parties covering different musical genres to cater to all tastes. From house parties to the renowned elrow, and commercial music events like Bresh, Amnesia provides a unique and diverse experience.
Additionally, Amnesia has several scheduled dates for acclaimed DJ Bizarrap, who will delight the audience with their talent and unique musical creations. Get ready to experience unforgettable nights filled with energy and good music at the legendary Amnesia.
Stay informed about the dates and details of the events at Amnesia to ensure you don't miss out on the best parties and DJ performances at this iconic club on the island of Ibiza.
Pachá
This summer, the famous Pacha nightclub will bring together an impressive lineup of international artists who will delight electronic music lovers. Among the featured names are Solomun, Claptone, Dennis Cruz, Michael Bibi, and Loco Dice, who will captivate the audience with their incredible sets and unparalleled talent.
Pacha is known for creating a unique and sophisticated atmosphere, offering unforgettable nights filled with good music and exceptional vibes. Get ready to immerse yourself in the world of electronic music with these talented international artists at the legendary Pacha.
Don't miss the opportunity to enjoy the performances of Solomun, Claptone, Dennis Cruz, Michael Bibi, Loco Dice, and many more at this iconic club in Ibiza. Stay tuned for the dates and make sure to experience an unforgettable time at Pacha this summer.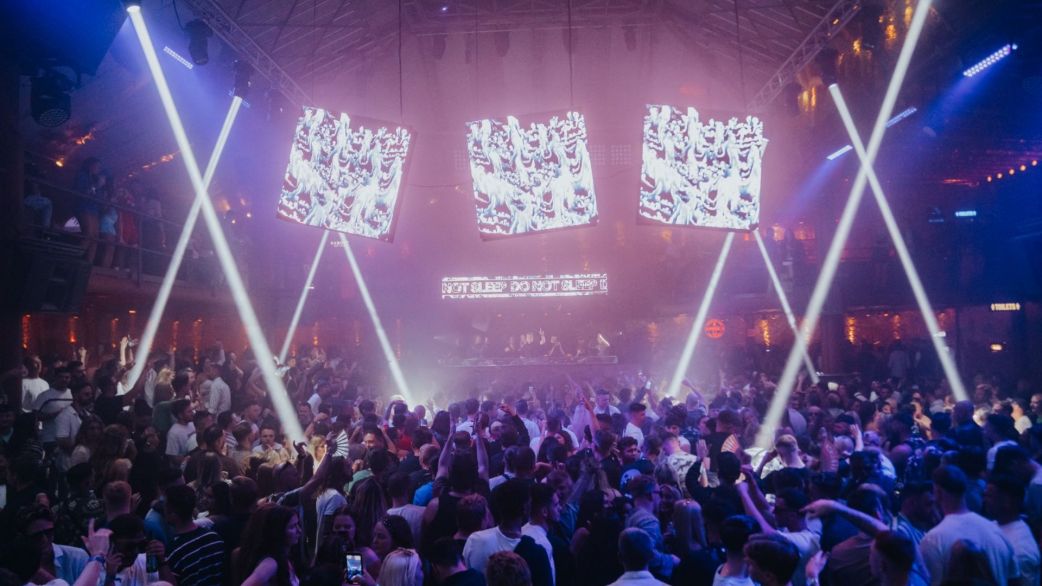 Ushuaïa
Ushuaïa, recognized as one of the top destinations for electronic music, presents an impressive lineup of world-renowned artists this summer. Among the most notable names are David Guetta, Tiesto, Martin Garrix, and Calvin Harris, who will deliver incredible performances that will thrill attendees.
Additionally, a Tomorrowland-style party featuring Dimitri Vegas & Like Mike has been planned, providing a magical and exciting experience that will transport attendees to the unique atmosphere of the famous festival.
Ushuaïa is renowned for its spectacular outdoor stage and top-notch productions that create an unparalleled experience. Get ready to enjoy electronic music from these great artists in a vibrant and energetic environment at Ushuaïa.
Don't miss the opportunity to witness the performances of David Guetta, Tiesto, Martin Garrix, Calvin Harris, and the Tomorrowland-style party with Dimitri Vegas & Like Mike at this legendary club in Ibiza. Stay tuned for the dates and make sure to live unforgettable moments at Ushuaïa this summer.
Club Chinois
Club Chinois transports you to the era of Asian cabaret, with a retro ambiance inspired by 1920s Shanghai. With luxurious velvets, sequins, and dazzling decor, this exclusive nightclub offers a unique experience in Ibiza.
Featuring unexpected residencies, surprise guests, and live performances, Club Chinois guarantees an inclusive and luxurious experience. Known for its reputation in Asian cuisine, the team behind the prestigious Mayfair venue, Park Chinois, has invested several million euros in renovating the former HEART to create this new luxurious space.
At Club Chinois, guests can enjoy performances by outstanding international artists, exclusive appearances, and live acts, all accompanied by one of the best sound systems in Ibiza. Get ready to immerse yourself in an unforgettable show that combines music, ambiance, and elegance at this stunning Ibiza club.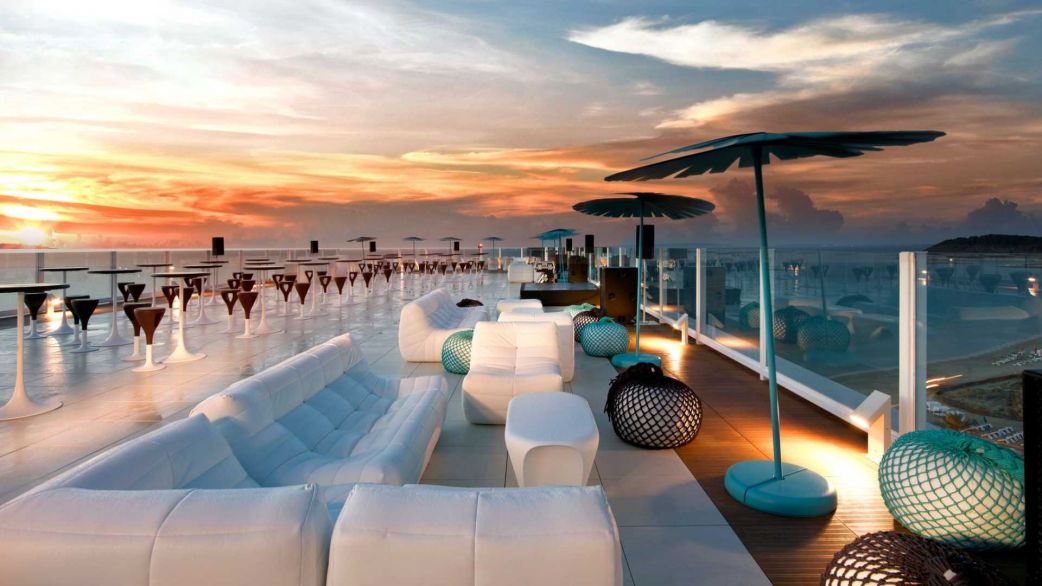 Other Clubs
In addition to the aforementioned clubs, Ibiza is home to a wide selection of renowned clubs and discos that offer unique experiences. Some of them include:
Eden: With a long-standing presence in the electronic music scene, Eden is known for its impressive events and vibrant atmosphere. Its spacious dance floors and outstanding sound system attract music lovers from around the world.
Hard Rock Hotel: This iconic hotel also features a famous disco on the island. It combines the energy of rock with the essence of Ibiza, offering unforgettable nights with a variety of musical genres and renowned artists.
Lío Ibiza: Located in a spectacular seaside setting, Lío Ibiza offers a sophisticated and glamorous experience. With a combination of music, dance, acrobatics, and high-quality cuisine, Lío Ibiza provides a complete and captivating experience for visitors.
DC 10: Recognized for its underground music parties, DC 10 is a must-visit destination for lovers of underground electronic music. Its unique atmosphere and focus on cutting-edge music make it a reference in the electronic music scene in Ibiza.
These are just a few examples of the many prestigious clubs and discos you will find in Ibiza. Each one offers its own identity and style, providing visitors with a wide range of options to enjoy the vibrant nightlife of the island.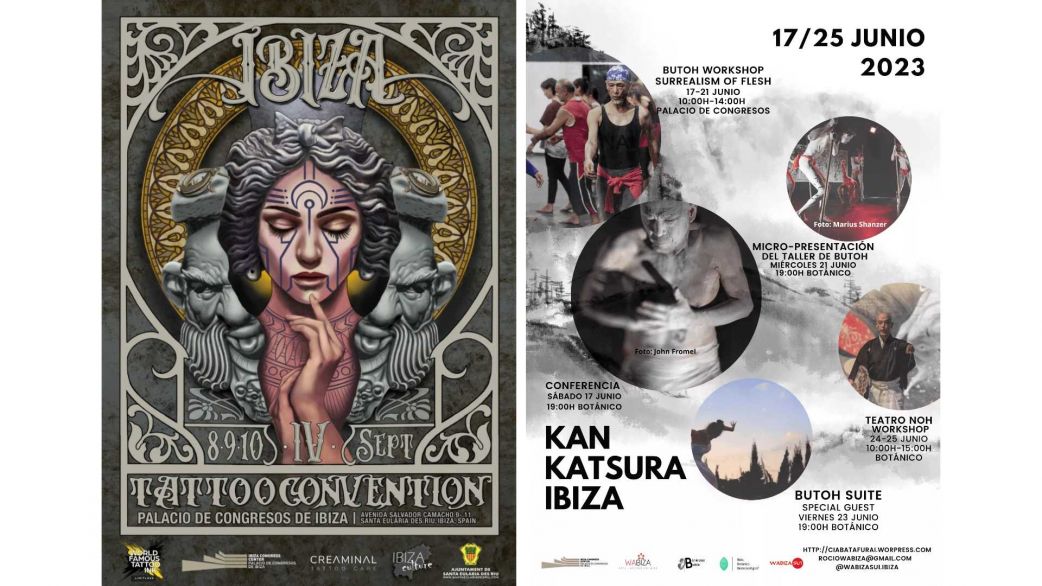 The Versatile Stage for Grand Events: Discover the Diversity of Events at the Ibiza Congress Palace
The Ibiza Congress Palace stands as a versatile stage capable of hosting a wide range of large-scale events. From captivating classical music concerts that uplift the spirits to business conferences that foster knowledge exchange and experiences, to captivating art exhibitions that awaken the imagination, this impressive venue becomes the epicenter of diverse cultural and professional manifestations.
Each event held at the Ibiza Congress Palace possesses its own essence and magnetism, attracting an audience eager to immerse themselves in unique experiences. Classical music concerts transport attendees to a universe of captivating melodies performed by talented musicians and internationally renowned orchestras. Business conferences provide a networking and learning space where experts and professionals from various disciplines share their knowledge, innovative ideas, and unique perspectives to inspire business growth and development.
Furthermore, the Ibiza Congress Palace transforms into a temporary art gallery with its fascinating exhibitions. From masterpieces of painting and sculpture to cutting-edge multimedia installations, these exhibitions offer a visual journey through various artistic currents and evoke emotions that endure long after leaving the venue.
If you wish to discover and enjoy these exciting events this summer, we invite you to explore the following link.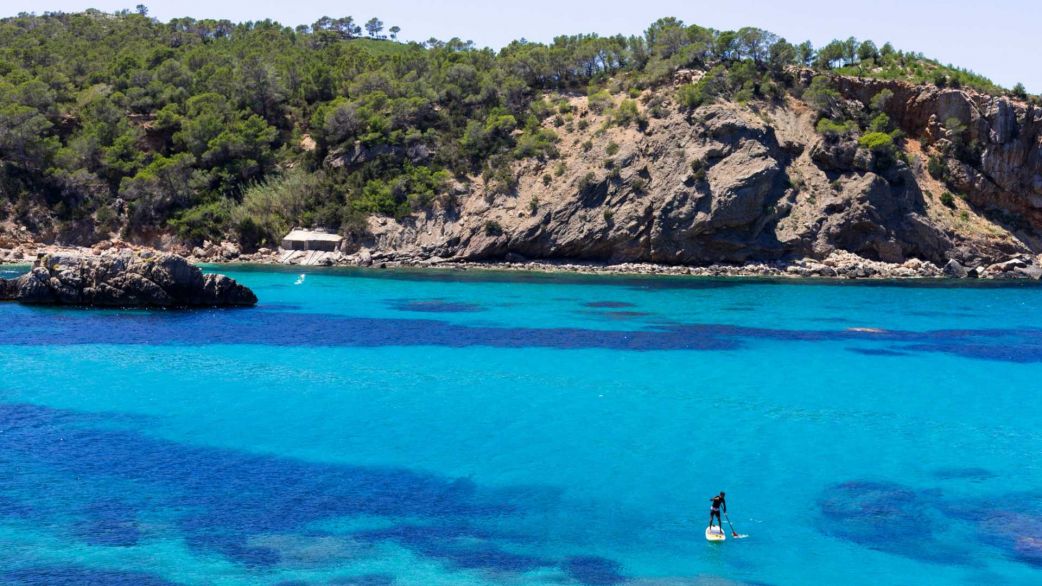 In summary, Ibiza reveals itself as a privileged destination for those seeking exclusive and high-level experiences. With its unparalleled natural beauty, Mediterranean climate, and vibrant nightlife, the island captivates a high-end audience in search of extraordinary properties and experiences. From the luxurious wellness retreats at Six Senses Ibiza and the dazzling fashion shows of Adlib Ibiza to the thrilling parties at renowned clubs like Hï Ibiza, Amnesia, and Pacha, as well as the fascinating art events at the Congress Palace and the relaxing experiences at Ushuaïa, Ibiza offers a diversity of choices to satisfy even the most discerning tastes.
In addition to its fame as the mecca of electronic music, the island takes pride in hosting a multitude of world-class events. From concerts by renowned international artists at iconic clubs and discos to exhibitions by national and international artists in the IbizArt Guide and captivating performances at Club Chinois, Ibiza solidifies itself as a cultural epicenter where art, music, and creativity intertwine on a unique stage.
Whether you enjoy a dazzling night of partying, indulge in a rejuvenating wellness retreat, explore the diversity of contemporary art, or delight in concerts by world-renowned musicians, the island of Ibiza offers a range of experiences that awaken the senses and leave an indelible mark on those who visit.
Immerse yourself in the exclusive and vibrant lifestyle of Ibiza, where luxury, culture, and fun come together to create an unparalleled experience. Whether you are a music lover, an art enthusiast, or simply someone in search of unforgettable moments, Ibiza awaits you with open arms, ready to captivate your senses and offer you a unique destination in the world.
Don't miss out on our properties for sale in Ibiza.
Discover Ibiza and let yourself be carried away by its indomitable charm!
Raquel is the Marketing Assistant Director at Pure Living Properties and Pure Living Ibiza. With a relentless drive for success, she is responsible for planning, executing, and monitoring digital marketing strategies. Passionate about the advertising industry, Raquel is always seeking new opportunities to grow and thrive in the ever-evolving digital landscape. Get ready to be amazed by her creativity and energy as she takes our marketing efforts to new heights.