Nadine Tolmeijer
Nadine holds the position of Director of Administration and Accounting at Pure Living Properties and Pure Living Ibiza. She closely oversees the Rental Department and the Property Management and Maintenance Department. For her, the hospitality field is simply fascinating, and she greatly enjoys interacting with clients, ensuring that their needs are met and that they are fully satisfied with the services provided.
Born in the Netherlands, Nadine embarked on a new chapter of her life in Spain at a young age. Upon arriving in Marbella, she pursued her secondary education at the prestigious Calpe College International School, complementing her studies with a trilingual secretarial degree and various online marketing courses.
For over twenty-five years, Nadine has immersed herself in the hospitality industry, serving as Reservations Manager at renowned hotels along the Costa del Sol, including Don Carlos, Las Dunas, Coral Beach, and Crowne Plaza Estepona. Within the real estate realm, she has excelled as a Rental and Administration Supervisor at Costa del Sol Living, as well as a Personal Assistant at Engel & Völkers.
Nadine is fluent in Dutch, Spanish, and English at a native level. Additionally, she has professional proficiency in French and German, and possesses basic knowledge of Russian.
Outside of her professional endeavors, Nadine finds solace in strolling through the countryside and takes great satisfaction in tending to her garden in Galicia, where she enjoys planting and harvesting. She also relaxes by indulging in romantic novels, always seeking those with a satisfying conclusion.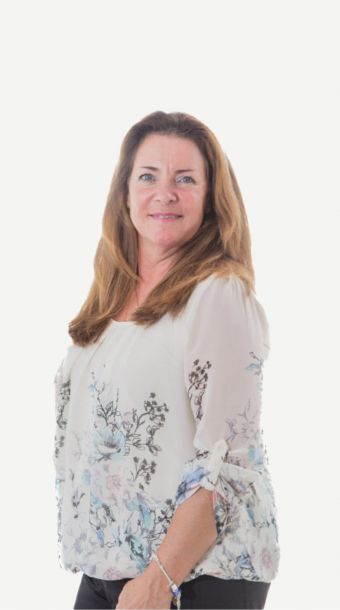 In my perspective, it is the subtle nuances that truly make a difference in our existence. That's why I am committed to addressing every matter related to the departments of Administration, Rentals, and Property Management with meticulous attention. This level of care is the standard of service to which we dedicate ourselves day after day at Pure Living Properties or Pure Living Ibiza.
Nadine Tolmeijer
Property Management, Rentals & Administration Executive
nadine@purelivingibiza.com