Sten Goosen
Sten is part of the ure Living Ibiza and Pure Living Properties Sales Department. His appointment came to cover the strong influx of Dutch and Belgian clients, while strengthening the sales team with his work ethic and enthusiasm.
Hailing from Noordwijk, the Netherlands, a city reminiscent of Marbella and Ibiza in many ways, he discovered a deep connection to our charming locale in 2017, leading him to make the life-changing decision to settle permanently in Marbella. As a full-time resident, he has had the invaluable opportunity to immerse himself fully in the incomparable lifestyle of the Costa del Sol.
Sten holds a Bachelor's degree in Structural Engineering and Architecture, complemented by another Bachelor's degree in Supply Chain Management. This diverse educational background paved the way for his entry into the dynamic realm of global logistics, where he navigated through various departments, eventually ascending to the role of Business Development Manager.
Alongside his native Dutch, he is fluent in English and continuously hones his Spanish skills, seeking to master the language.
His passion for sports accompanied him to Spain, with a particular affinity for football and tennis. Embracing the natural beauty of the region, he finds solace in the mountains, where he eagerly engages in skiing and snowboarding during the winter months, often venturing to Sierra Nevada for an exhilarating experience.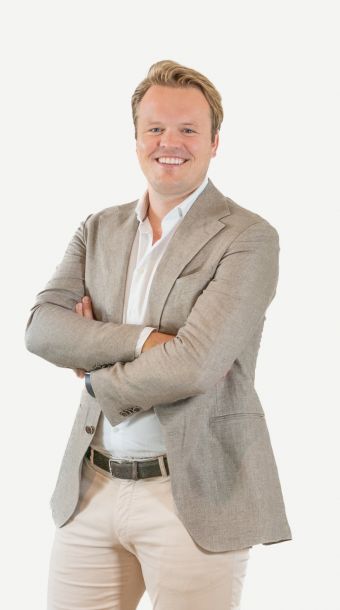 The first day I went to Ibiza, I understood its special lifestyle and decided this paradise represented me. Now, I love helping our clients find their ideal home.
Sten Goosen
Property Consultant
sten@purelivingibiza.com