Maria Villena
As a Sales Agent and Consultant at Pure Living Ibiza, Maria's extensive experience of living in six different countries has equipped her with the understanding of what it truly takes to find the perfect home. Her multicultural background, combined with her extensive experience in the luxury industry, make Maria a highly valuable addition to our sales team.
Maria's captivating journey has been shaped by her diverse background and extensive global experiences. With a degree in Business and Marketing, she has made notable contributions to esteemed brands such as Moët & Chandon, Lancôme Paris, and Rolex, to name a few. Throughout her career, Maria has ventured across various countries, including the Dominican Republic, USA, Bahrain, England, and the Netherlands, continually expanding her cultural horizons.
Driven by her passion for real estate, Maria embarked on a career in the industry, dedicating herself to providing exceptional service to her clients. Her unwavering commitment, coupled with her genuine enthusiasm for the field, has allowed her to cultivate strong relationships and achieve outstanding results.
Maria's worldly travels and business ventures have endowed her with profound knowledge of diverse regions, including her cherished experiences in Ibiza. Her global perspective, refined through her international endeavors, adds an invaluable dimension to her ability to cater to clients with varying backgrounds and preferences.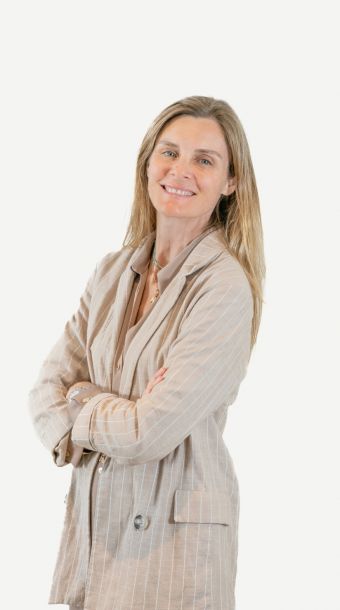 A skilled real estate agent embodies the essence of a conductor leading a symphony, harmoniously weaving together the expertise of diverse professionals to manifest the symphony of a successful transaction.
Maria Villena
Property Consultant
maria@purelivingibiza.com